There are many websites offering affiliate marketing for travel bloggers. These websites are some of the best ways to monetize your blog. Affiliate marketing is a passive way of earning money – you simply create the posts to include affiliate products, then you leave it and wait for people to buy, allowing you to make money day and night.
Today, there are a number of companies that offer affiliate programs to bloggers and website owners who have established sites. Some affiliate programs require you to show your website stats for a few months, while others will make you an affiliate right away.
Here is a list of some of the largest travel and travel agency affiliate programs.
Airline affiliate programs
Before anyone can enjoy a new destination, they need to book a flight. There are several airline affiliate programs to include in your travel blog affiliate marketing plan that offer great kickbacks for referrals.
Skyscanner
Skyscanner is one of the most popular sites used to check for flight prices. As a global brand, the Skyscanner affiliate program offers affiliates the chance to earn a 50% commission on revenue share for flights, hotels, and cars when directing traffic from the affiliate website to the Skyscanner website.
One of the program benefits includes white label travel affiliate program offerings for flight searches on your website. It is one of the most popular travel API's and the flight booking widget on your sidebar ensures quick sales, with one of the best and most detailed references.
Travelstart
Travelstart is a South African company that offers an affiliate partnership opportunity with performance advertising for local and international flights, cars, hotels, and holiday packages. If you're new to performance advertising, Travelstart offers access to free tutorials to help you get going once you sign up.
Partners get paid by advertising performance campaigns on their blog. Travelstart's system tracks referrals and compensates the advertising on a performance basis and pays affiliates on a monthly basis.
Looking for expertly-written, SEO content? Click here to view our affordable content writing packages
Best Hotel Affiliate Programs
There are several major players in the holiday accommodation market – and the majority of them offer potentially lucrative affiliate programs.
Booking.com
Booking.com is really well-known in the travel world, offering bookings for hotels across the globe. The Booking.com affiliate program is open to anyone with a website, a blog, an app, or a travel agency. If you can offer the best deals on hotel bookings, then this program is definitely for you.
Booking.com's sign up process is quick and simple. They offer a search box and deep linking, as well as banner integration options. They have an offer-based, commission split model, which means you get a certain percent commission depending on how many "stayed" bookings are made through the link from your site.
Booking.com does not make use of cookies in order to track reservations, but rather an AID as a unique identifier that connects the reservations made to the account.
At the start of your Booking.com partnership, you will receive 25% of the commission that Booking.com earns on each stayed booking generated. As the number of stayed reservations increases, the higher your commission share percentage becomes.
TripAdvisor
TripAdvisor, another well-known player in the travel game, is the go-to site for people planning a holiday. The TripAdvisor travel affiliate program allows you to source content from their site, and then send readers back to the original source, using the link on your site.
The benefit of using the TripAdvisor affiliate program is that you get a 50% commission on revenue generated from each sale. You can deep-link to over 500 000 cities and hotels, and they have a tiered commission structure. You will also get a monthly payout.
Unlike many other affiliate programs, users do not have to necessarily complete a sale for the affiliate partner to earn a commission – they simply need to click on a commerce link. In general, over a 75% conversion rate with same-session tracking for all affiliate commissions and commissions earned are updated each morning. Affiliates will also be paid commission if a commerce link is found on a new page while navigating due to the affiliate's referral.
Looking to generate more income with your content? Click here to view our Content Marketing Strategy packages
Agoda
Agoda has close to a quarter of a million properties on their books, giving you a huge scope of properties to advertise on your site. The Agoda affiliate program is open to anyone with a website or blog, and the approval time is between 48-72 hours.
Benefits of the program include up to 60% commission on margin, they offer search boxes, text links and data feeds. You can use hotel power ads to further increase your revenue, and there is a USD $ 200 minimum payment. Agoda's long-lasting cookie structure means that your referral link will keep earning you revenue for 30 days.
Airbnb Referral Program
Although similar to an affiliate program, the Airbnb referral program has a few differences. The Airbnb affiliate program allows you to earn points instead of hard cash, these points can then be used to purchase products or services.
With the opportunity to earn up to $72 for a successful referral, this referral program is very popular. Other benefits include a very easy to share referral link, the site offers great travel income, the platform is very well-known and Airbnb is a respected name in the travel industry.
Activity Affiliate Travel Programs
Some of the most popular travel blog affiliate programs are tours and activities – and there are several big players to partner with.
GetYourGuide
The GetYourGuide affiliate program offers high earning potential and the opportunity to earn a favorable commission (of which the base is 8%). Their website offers over 34,000 experiences to link to your content. The browsing cookie track remains valid for 31 days.
Their partnership program is easy to integrate and they offer a dedicated support team to help answer all of your questions and get you going. GetYourGuide provides a three-tiered partnership structure that is determined by the volume of traffic and integration tools needed.
Viator
Viator is another huge name when offering destination tours and activities. The Viator affiliate program offers an 8% commission whenever a tour is booked from your website, with an increased chance of conversion due to their 30-day cookie referral.
To help travel bloggers achieve these earnings, Viator has a fully dedicated support team and mobile-friendly widgets to convert bookings.
Products and Bonus Affiliates
In addition to finding a place to stay and things to do, there are other sites that feature top affiliate offers.
ShareASale
ShareASale is a platform where you can find all of the affiliate programs available in any niche. Many of the most popular hotels, airlines, and services are available on ShareASale, making it a great all-in-one service.
One of the highlights of signing up as an affiliate with ShareASale is that they offer direct payment via a direct bank transfer. It is easier to reach minimum payment compared to in-house affiliate programs. You are able to see the top-performing affiliate programs in each niche.
Amazon
Amazon.in Associates is one of the most popular affiliate programs out there. You are able to use Amazon's enormous library of products to advertise on your site, and use your own affiliate link to generate commission from sales. The only real downside is that Amazon does not use cookies, and so a purchase needs to be made without leaving the session.
The benefits include being associated with a highly reputable company. Getting started with the program is also very easy and there are a lot of tutorials to learn from. There are thousands and thousands of travel-related products, and you get a higher commission as you generate more and more sales.
Closing Thoughts
These are some of the best affiliate programs for travel sites in the various niches of travel. Affiliate programs are generally very easy to apply for, and they're usually quite easy to manage and make them work for you. The best thing is that you don't have to actively be using them to make money, they make money for themselves.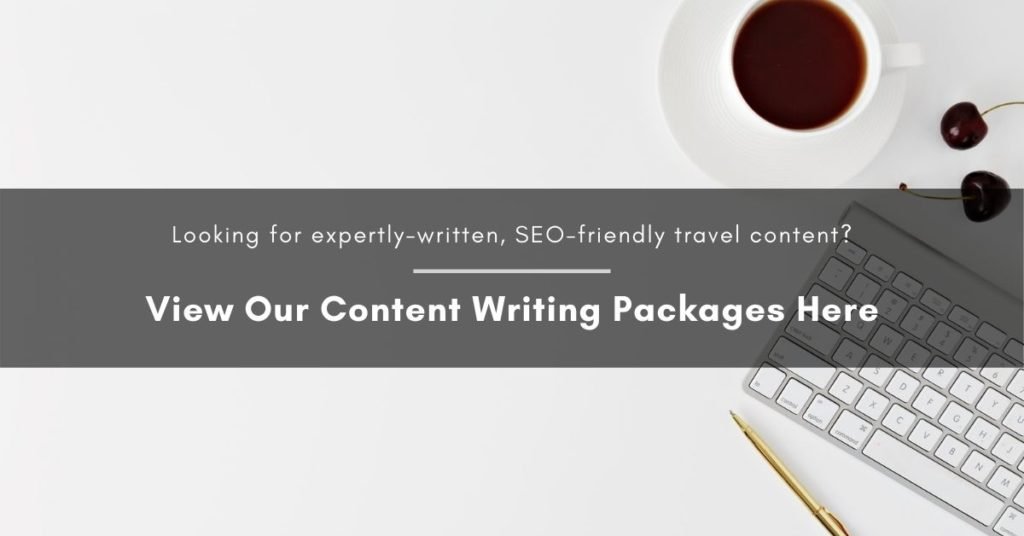 [/vc_column_text][/vc_column][/vc_row]