As fun and meaningful as it is, being a travel blogger is no easy feat. What many people don't know is that writing travel blog posts and travelling is a lot of work. And to keep up in the competitive travel niche, you have to create engaging travel post ideas to solve your readers' problems.
How do you keep delivering relevant and useful travel information that'll delight your readers? And where do you find new travel blog ideas? If you're a travel blogger looking for ideas for your next travel blog post, look no further.
Readers are always looking for useful travel tips. Be it planning activities, choosing a hotel to book, or coming up with a trip budget, you'll find endless travel blogging ideas right here. And by using the right travel keywords for your blog post, you'll help people find your travel content online much easier through search engine optimisation.
Travel Blog Post Ideas
We've done many content mines to find endless topics for our clients to write, and we thought we would generously share some of the most popular ones.
Without further ado, here are ideas for travel blog posts to go on your website.
1. How To Save Money for a Trip
Ask anyone who'd love to go on a trip to get away from it all, and they'll tell you they'd love to, but they don't have the money for it. Your readers most likely have the same issue too.
Take the opportunity to write a blog post with money-saving tips for people planning a trip. Include valuable, actionable information on how to save money to make the most of their adventure.
2. Tips on Booking Cheap Flights
Speaking of saving money, you could write about finding cheap flights. Share knowledge on how far out to book flights and which websites to use for the best deals. Also, write about seasonal travel and when flights are their cheapest (or most expensive).
3. Travel Essentials to Pack on Your Trip
There are some travel basics one needs to pack for a trip. While sunscreen, a sun hat, and some shades are ideal for beach hopping, that's not all one needs. And that's where your travel blog comes in.
You can write about the essentials your readers need to pack for every trip. Or get into specifics. This means writing about what to pack for a hike out in a national park. Things like a first aid kit, salty snacks, and a torch come in handy.
A packing list, like "What to Pack for a Winter Adventure in Switzerland," will attract a very different audience than a general travel essentials guide. Either way, you'll serve up a travel blog that'll answer their question.
4. The Best Time to Visit a Destination
Sometimes, people know where they want to go for their upcoming trip. They may even have an idea of when to visit, but they need a bit of guidance. And you're here to provide just that. You can write a travel blog post on the best time to visit a specific destination.
Ensure this includes information that caters to different travellers — those that prefer off-peak seasons with fewer crowds and those that don't mind the buzz of peak tourist season.
5. What to Wear When Visiting a Travel Destination
Much like different occasions call for specific attire, so do certain travel destinations. Someone planning a hiking trip wouldn't wear the same clothing when partying it up in Ibiza.
Different locations call for alternative clothing. So, take the opportunity to write about what a traveller should wear on a trip. This includes sturdy, waterproof hiking trainers for trekking National Parks or loose-fitting sundresses for the sunny Amalfi Coast.
Tip: Ensure you don't just state what your readers should wear but also explain why. This way, you'll provide helpful content. For example, write about how a sunhat and hiking pole are great for certain trails in a National Park. The former protects your face from the elements, while the hiking pole helps you traverse rocky terrain.
6. Travelling with Children
Got a family travel blog, or have a sizable part of your audience being families? Consider writing travel blogs with insightful tips for parents travelling with children.
This could include advice on how to save money when travelling as a family, child-friendly activities, and the best local restaurants for your travel needs.
7. Travel Insurance Options
If there's one thing that people think they don't need until it's too late, it's travel insurance. As a travel blogger, you want to share useful and relevant content that'll help others on their travels. Insurance is one of them.
Write about how insurance covers lost or stolen luggage, and medical emergencies, too. You can even blog about an instance where travel insurance saved your behind. Travel content ideas like this are incredibly helpful, as they not only inform your audience. They leave your readers feeling more connected to you.
8. Best Honeymoon Destinations
With about 40% of American couples travelling abroad for their honeymoon, writing about the best destinations for honeymooners is a great way to provide helpful information for those seeking it.
Tip: If this subtopic goes well with your website's overall content, you could drive more traffic by targeting longer SEO keywords like "best budget honeymoon accommodation in Hawaii."
9. How to Keep Entertained on a Long Flight/Ride
Almost any seasoned traveller will tell you; you've got to come up with a system to survive long flights. For some, it's a book and noise-cancelling headphones. Others may prefer staying hydrated with a durable water bottle and keeping comfy with a snug neck pillow while watching a movie.
Either way, readers looking for tips could look to your travel blog post for your expert recommendations. Incorporate relevant affiliate links while you're at it to improve your income-earning possibilities.
10. Travel Tips for Solo Travelers
Travelling alone is a great way to learn more about yourself and immerse yourself in the local culture. Your blog posts for solo travellers should include travel tips like getting travel insurance, letting people back home know your itinerary, and learning to interact with locals.
Due to more people going on trips alone, solo travelling is one of several growing topics for travel blogs. So, writing for this audience is a market worth tapping into.
11. Day Trip To X
Sometimes a day trip is all one needs. You could write a travel blog post on taking a day trip to a certain destination and exploring its hidden treasures. Twenty-four hours is plenty of time to check out charming local markets and visit an iconic landmark or two.
Ensure your blog post includes transportation options and how your readers can wisely plan their itinerary.
12. Road Trip To X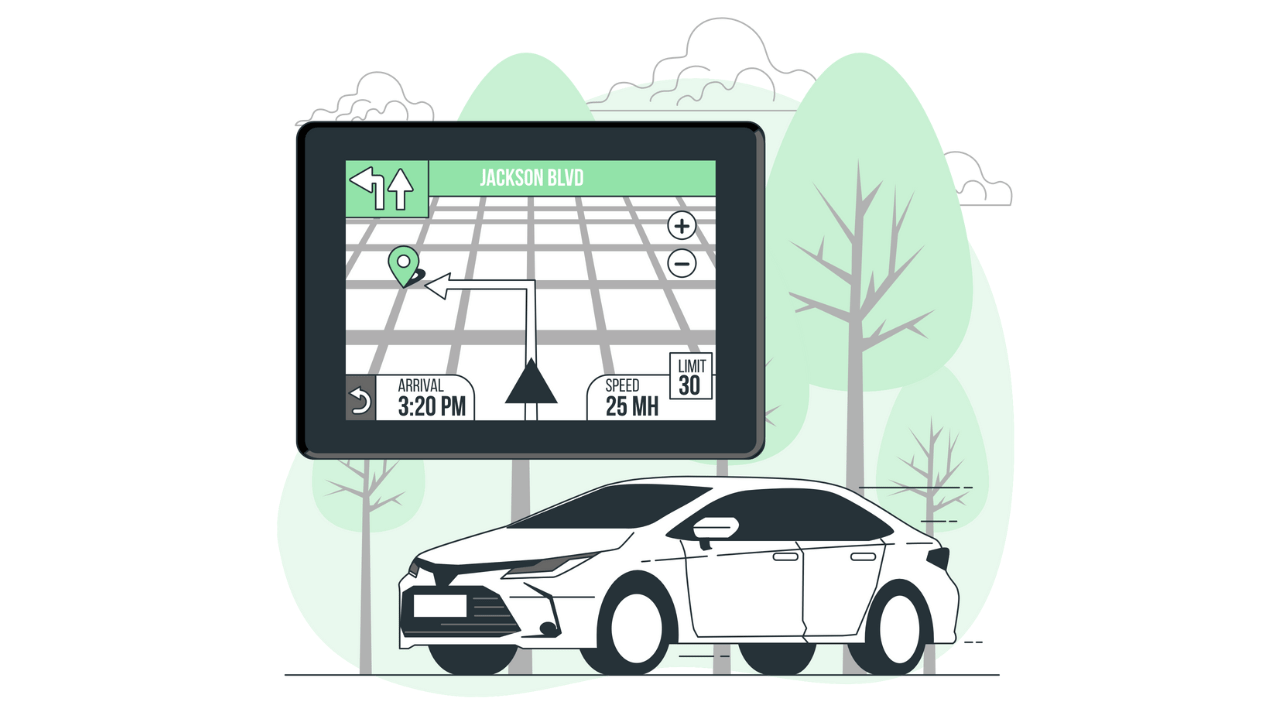 Road trips are an excellent way to enjoy spontaneity while taking scenic routes. There's nothing quite like it. You can include helpful information on where to eat and where to stay during a road trip. Travel blog posts are an excellent way to share itineraries and provide unique insights on common routes like a Southwest road trip.
13. Adults-Only Hotels
A blog post on adults-only hotels is perfectly suited for those seeking a peaceful and serene escape. This travel blog post typically focuses on hotels for mature audiences. You could write about unwinding in the most luxurious rooms and enjoying adult-oriented amenities like nude beaches.
14. Pet-Friendly Restaurants in X
Some travellers want to bring their furry friends along for the fun. So you could write a travel blog about the best pet-friendly restaurants where your readers could dine out with their four-legged companions.
Travel blogs that write about pet-friendly dining options typically include information and insights related to this. Think of dedicated pet zones, water bowls, and pet-friendly treats. Of course, be sure to mention the importance of ensuring one's pet is leashed properly and socialised.
15. Public Transportation Options In X
It can be daunting for any traveller to navigate public transportation in a new city. With your travel blog post, you can help readers with well-researched options like trains, buses, and taxis. Be sure to mention the importance of getting familiar with routes and schedules.
Lastly, you could include other travel tips like getting a metrocard or passes for easy travelling.
16. Best Affordable Hotels in X
Some readers may be travelling on a budget. This audience wants the lowdown on the best hotels that don't break the bank. Your travel blog should include budget-friendly accommodations that don't compromise on comfort and quality.
And it doesn't have to only be hotels. You could feature hostels, guesthouses, or boutique hotels. Feature budget destinations that offer your readers the best value for money.
17. State and National Parks in X
State and national parks are some of the best ways to experience the natural wonders of an area. Your travel blogs can highlight what nature enthusiasts love, such as writing about hiking through lush forests and witnessing stunning waterfalls.
Helpful and relevant information your blog post could include are trail routes, important park regulations, and a packing list for fun exploring.
18. Best Luxury Hotels
One of the most searched-for travel blog ideas is on luxury hotels. Here, your focus should be on four to five-star hotels. Write about how your readers can experience opulence at its finest as well as top-notch hospitality.
Money is not an object to a reader looking for the best luxury hotels, so ensure your travel blog post features hotels with lavish suites, stunning views, and premium amenities.
Read more: Get expert SEO services for your hotel.
19. Museums in X
Delight your readers with museums they could visit in a certain destination. Most travel blog posts that cover this topic talk about the history and culture of a region. Be sure to point out the engaging exhibits your readers could view.
In addition, it helps to point out the guided tours or special events your readers could be interested in.
20. Best Winter Destinations
Your readers could be experiencing cold weather where they're at. Or, they could be in search of a winter wonderland. Either way, you could write a travel blog post on the snowy mountains of the Swiss Alps or Germany's charming Christmas markets.
Your blog post should not just share these lovely winter escapes but include helpful information for your readers as well. These include travel tips like checking weather reports and bundling up in cosy layers.
21. Best Hiking Destinations in X
Hiking posts are one of the most popular travel blog post ideas, and for a good reason. It's a commonly searched-for blog post, as readers are looking for helpful information. This includes research on difficulty levels, the duration of a hike, and much more.
You could also write about what to bring. A certain destination packing list (e.g., Bryce Canyon National Park) would include socks, a reusable water bottle, and sunscreen, to name a few. Be sure to share safety tips, as this is another fantastic way to build rapport with your audience.
22. Things to Do at Night in X
Some travellers are keen on exploring a destination's nightlife. Your blog post could share the range of options available to your readers. From eclectic rooftop bars to live music venues, the blog post ideas are endless.
As always, safety tips like staying in well-lit areas are worth sharing for readers seeking fun things to do at night.
23. Best Coliving and Coworking Spaces in X
Thanks to the increase in digital nomads, coliving and coworking spaces are one of the newer travel blog post ideas being written on. Your blog posts could share spots where remote workers can work, connect, and have fun.
Be sure to mention amenities that aid productivity, like dedicated workspaces and high-speed internet. In addition, you could write about local communities your readers could join for networking purposes.
24. Travel Safety Tips
Another idea for your travel blog is a post on safety. You could write about researching the safety and political situation of country X to be aware of potential risks. In addition to this, you could include health and safety items to bring along. This includes a first aid kit.
Your safety travel blog post could also mention staying alert in crowded areas. And if the "Attenzione pickpocket!" TikTok trend is anything to go by; it's clear that pickpockets are as busy as ever.
Summing Up Travel Blog Topic Ideas for Travel Bloggers
Coming up with new travel ideas can be quite challenging. But with these blog post ideas, you'll be well on your way to writing more travel content in no time. Plus, you don't have to use these blog post topics exactly as described.
Draw some inspiration and incorporate your personal experiences and Voila! You'll have unique travel blogs your readers will love. After all, people need travel inspiration and much-needed travel tips. Let your website be where they find it.
From travel bloggers to rental car companies, everyone can make use of great travel topics to write about. Need beautifully written travel SEO content to rank higher in the SERPs and gain more visibility? Contact us today for expert travel SEO services.