When learning how to write a travel blog or designing your tourism website, one of the most important tools you will need is a list of go-to sites for incredible images.
A photo speaks a thousand words and will add a whole new depth to your content. The visual aspect of your travel website helps people to connect with what you're writing about and stimulates their imagination whilst doing so.
Adding photos of travel destinations mentioned in your content allows the reader to glimpse into the world of travel, and may even entice them to see more of the world themselves. It's also a great way to make readers feel a part of the journey in your writing.
One of the best things about adding travel photos is that it doesn't need to cost you a cent. Although, not all free image sites will have what you're looking for when it comes to travel images.
We've spent numerous hours finding the best of the best stock image sites that provide stunning, free stock photos for travel writing. Below you'll find our favorite free travel image sites, so you can create content with exquisite, high-quality travel pictures.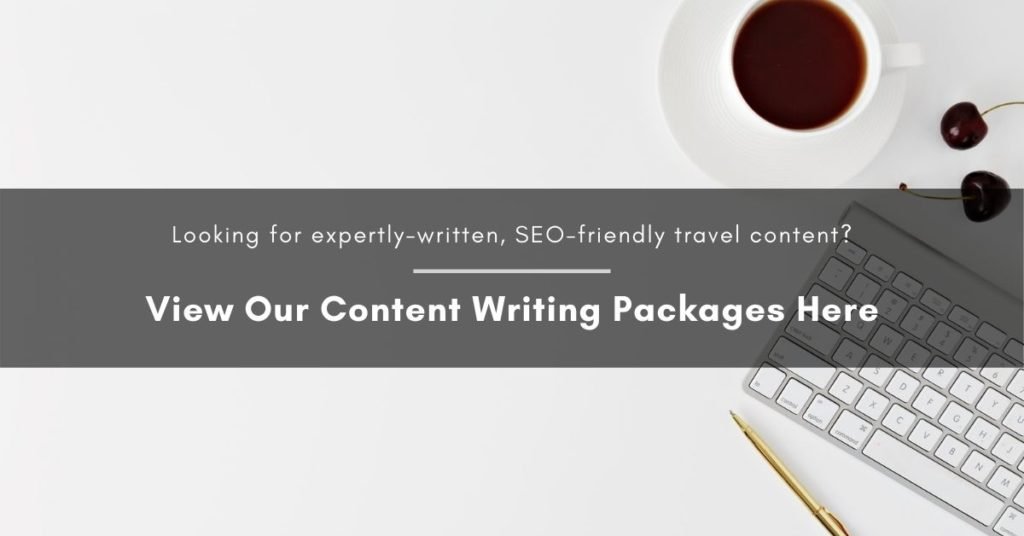 Top 3 Free Travel Stock Photo Sites
These sites are free to use, but some require you to give credit to the photographers.
These sites provide everything you need to add extraordinary visual stimuli to your posts, making them one of the essential tools for writing a travel blog.
1.   Unsplash
Unsplash is a popular, and truly outstanding site to get some of the best free travel pics. You can get so many different angles and perspectives of any given place, which allows you much more freedom when deciding how to portray each destination.
You can find the right images of travel to tell your story, and it's all for free. Unsplash has photos that are remarkably hi-res and capture colors brilliantly. (https://www.marketshirt.com)
Along with the more artistic angles and perspectives that make for fantastic free travel photos, you are also getting images that catch your eye with their beauty.
Pros of Unsplash:

Unique perspective photos
High-quality, free travel images
No attribution needed
High-resolution images

Cons of Upsplash:

You may not be able to find images of a particular place within a country, especially if it is not a big tourist hub.
Looking to generate more income with your content? Click here to view our Content Marketing Strategy packages
2.   Pexels

When it comes to writing about traveling, are important features. Pexels provides an amazing variety of incredible stock images. This site is quite famous for its quality photographs, and the UX is great.

One of the biggest pluses to this site is that none of the images need photo credits given to the talent. However, you are welcome to do so if you feel it would fit nicely within your blog.

You also have the option to donate to the photographers, if you get that inclination.

The images are clear, quality and really quite dazzling at times. The abundance of beautiful travel images stocked by this site makes it one of our favorites. Add this site onto your list of websites for travel photos so your content can be much more impactful and visual.

Pros of Pexels:

High-quality pictures of travel destinations
Fantastic UX
No credits needed
Easy, fast downloads

Cons of Pexels:

None that we can think of

3.   Pixabay

Another of our top, free travel image sites for commercial use is Pixabay. The images of traveling and travel destinations on this site really tell a story, and you can get travel pictures with very engaging photo angles. The quality is impeccable, and each image really stands out from the next.

There is a variety of both landscape and portrait shots, so you can choose the best for your particular style preferences.

You may not be able to find many of each tourist attraction within a country, but rather breathtaking landscape images of the general area.

Pros of Pixabay:

High-quality travel images
No attribution needed
Beautiful landscape shots
Option to buy Shutterstock images

Cons of Pixabay:

May not be able to find images of less popular destinations
Looking for expertly-written, SEO content? Click here to view our affordable content writing packages
Last Words on Free Travel Images

Using talented trip pictures taken by world-class photographers will add an immense amount of depth and quality to your content. Images allow people to feel like there are visiting each destination they read about.

For tour agencies and operators, images are usually a large selling point and can be crucial in the sales process. They open the doorway for people to book tours to that destination, or accommodation spot because they have fallen in love with it through your images and words.

When it comes to travel stock photography, there is an endless amount of new talent brimming at all times, and these images are proof of that.

With these free images of traveling, you're bound to enchant your readers and make them feel apart of your stories. The best part of all of this is that they are completely free, so you do not need to fork out unnecessary sums of money to do this.

We hope you enjoy these free travel pictures as much as we do, and make the most of them to enhance your travel content and increase traffic to your blog.